Texture modeling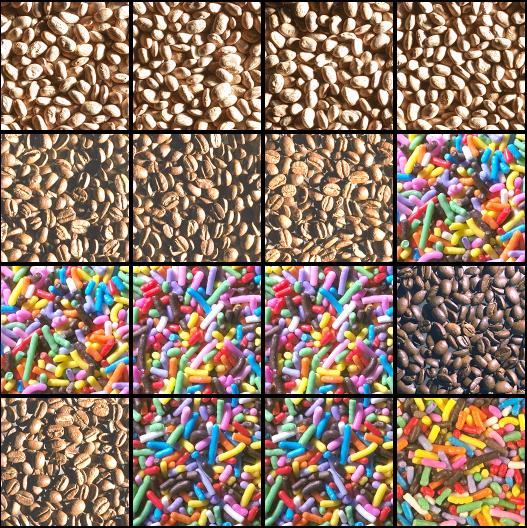 This is an example of a Photobook search based on texture. The query image is in the upper left; the most similar images in the VisTex database are displayed in raster scan order.
VisMod texture hackers:
Fang Liu developed the Wold texture model, which describes textures in terms of periodic, oriented, and random components.
Martin Szummer applied autoregressive modeling in 3D to synthesize and classify temporal textures, like smoke, rustling leaves, and boiling water.